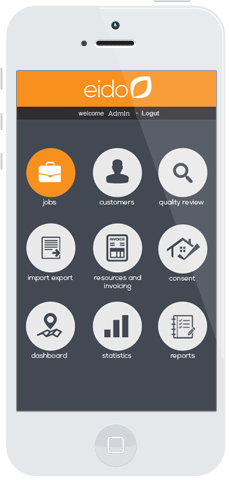 Who can use Eido?
Any business that wants to save time and money on administrative tasks will benefit from EIDO. Your business accesses software that automates filing and databases, and lets you effortlessly plan your workflows.
This is particularly crucial for an expanding business with staff, vehicles or franchises at multiple job sites or locations. EIDO allows you to manage this growth with ease without the additional costs of hiring administrators or getting bogged down in paperwork.
EIDO is agile and adapts to your business processes. You retain your ways of working and EIDO increases efficiency and reduces double handling.
I want to know more!
We are more than happy to meet face-to-face to discuss your business processes and how EIDO will help boost productivity and efficiency. Please contact via e-mail or by phone if you have any questions or would like to set up a meeting.